Cocktail Dress Dressing Guide
Ladies, it's the season for open air parties, galas, cocktail parties. For these occasions, you only need one dress guide: the cocktail dress guide. This article will give you a guide to cocktail party attire and popular cocktail dresses in 2023.
Style: Cocktail dresses are usually short dresses that are just above the knee. Common styles include bodycon, A-line, and high-low styles. Tight-fitting cocktail dresses perfectly modify the body. They are an excellent choice for girls with confident figures. The A-line shape can cover the waist defects and make the legs look better. thin. If you have an apple shape, don't miss it.
Girls can choose the most suitable cocktail dress according to their figure and preferences.
Color: choose a color with high purity such as black, gray, white, pink; or a color with high saturation such as dark blue, green, red, these colors are usually elegant and feminine.
Material: You can choose lace, sequins, tulle, satin and other common materials for dresses, and avoid cotton and linen materials. It is strongly recommended to choose this year's popular tight sequined cocktail dress, I believe you will be praised.
6 Popular Cocktail Dresses
1.Beautiful Print Dress
2.Cute Bow Dress
It's time to make a statement with this stunning cocktail dress. You'll feel like a princess as you glide down the aisle in this gorgeous design, crafted with high-quality materials and attention to detail. The backless design is both beautiful and comfortable, so you can feel confident that all eyes are on you!
3.Delicate Lace Dress
The bodycon one-shoulder pink short cocktail dresses are made of a comfortable fabric, which is great for your next party. The unique design makes it look gorgeous on you and shows off your curves.
4.Shiny Sequined Feather Dress
Dress up your evening wear with this sophisticated lace bodycon cocktail dress. The heart neckline and short length are perfect for cocktail parties, while the lace detail makes it a great piece to pair with a statement necklace.
5.Comfort Satin Dress
Our cute one shoulder sequins feathered blue short cocktail dresses will have you looking like the epitome of glamour! The hand-sewn feathers and glitter sequins make this dress a must-have for any party.
This short blue satin cocktail dress is the perfect way to surprise everyone with your style. The V-neck and open back add a touch of drama, while the spaghetti straps make it easy to wear. The high-quality fabric and beautiful colors are sure to make this dress a favorite for years to come.
6.Unique Two-Piece Dress
This unique two-piece sequin cocktail dress is the perfect way to surprise everyone at your next event. The high-quality sequin fabric and stunning design will have everyone talking about your style and grace.
Cocktail Party Dress Style Guide
Hair And Makeup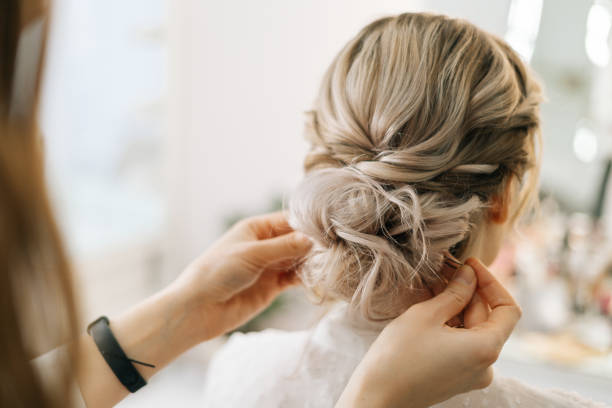 Hairstyles: There are a variety of hairstyles for cocktail parties. It can be coiled up to reveal the lines of your face and neck. It is also possible to let the hair loose, but in a style: it can be combed into curls, properly shaped, etc.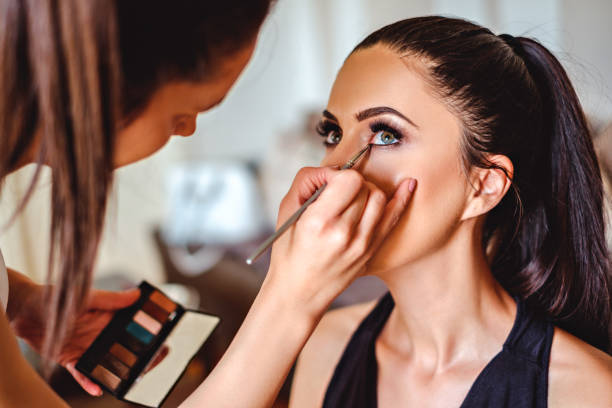 Makeup: Elegant light makeup. Evening makeup colors such as dark lipstick, pearl or light gray eye shadow. Avoid daytime makeup colors like blue, pink or green. The color of the nail polish can be the same tone as the lip makeup to create an overall harmony.
Accessories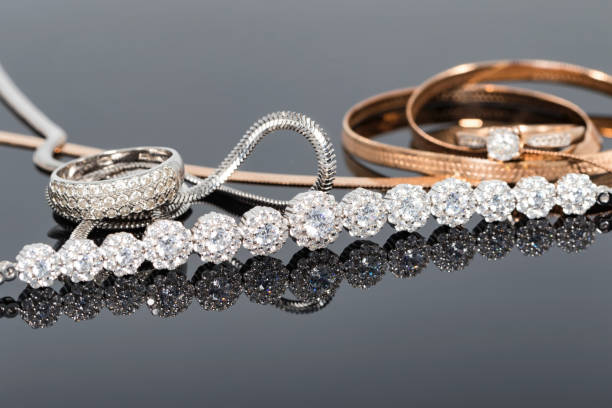 Jewelry: Cocktail parties call for fine jewelry. There needs to be a balance of necklaces, bracelets, earrings, rings, and no more than two pieces of jewelry per hand.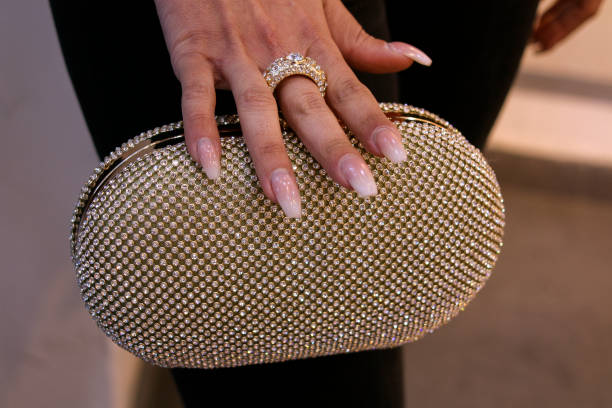 Bag: Size: You will be standing and walking all night, so choose a small handbag that is not too heavy. Color: The color of the bag is consistent with one of the colors on your clothes. If you wear solid color clothes (such as black), the color of the bag can be the same as the color of your jewelry or lip makeup
Shoes: High heels can make you look more elegant. Especially the stilettos, highly recommended. Stiletto heels can highlight the slenderness of women's ankles and feet, adding femininity.
Ladies, I hope you choose the right look for your next cocktail party.