Different Prom Dresses Show Different Styles
Are you looking for the right dress for the upcoming prom? Every girl needs to participate in the prom. Of course, such an important thing cannot be without beautiful dresses.
Prom dresses
vary in different styles and colors. Which one and which kind is the most suitable for you? Beautiful dresses can not only outline the graceful body of girls but also exaggerate the mood of the day. What dresses do the girls wear at the prom? Yellow is the most festive and red is the most festive. Let's choose the most suitable prom dress together!
Prom types suitable for different colors of prom dresses
Noble purple
Purple is a noble color, and it is also a color that is not easy to make mistakes. It is suitable for various occasions or dance parties. When you don't know which color to choose, you might as well choose a purple prom dress. If you are worried that purple will look uncomfortable, you can choose to use bright colors to make up yourself. A purple dress with a gold or silver belt can give people a bright feeling.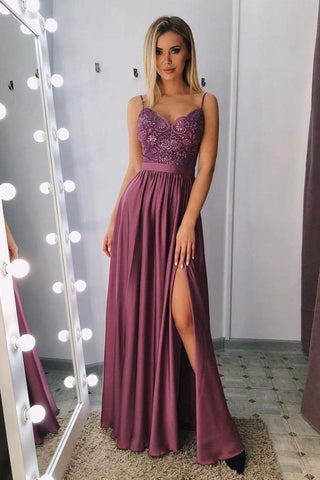 Festive red
Red gives people the feeling of enthusiasm and unrestrainedness. Walking in the party in a
red prom dress
can fully let others feel their enthusiasm. It is an excellent choice for the night dance party. Choosing a red dress with split ends will make you noticeable in the prom.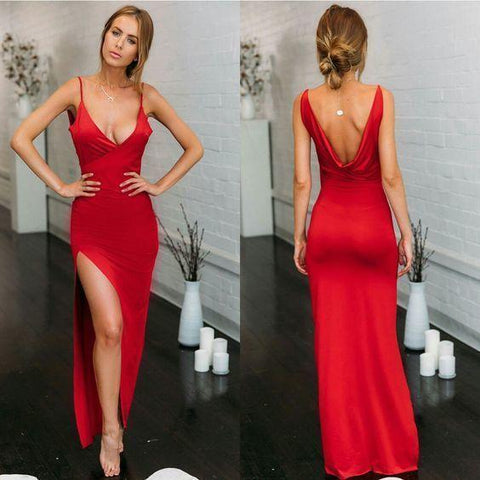 Elegant champagne
Champagne always gives people a very elegant impression. Champagne dress is no exception. The champagne dress can involuntarily show the charming and elegant temperament of this girl. It is the best choice for a formal prom. If you don't want to be formal, you might as well choose a V-neck champagne prom dress. Elegant champagne and a sexy V-neck design will reveal a little sensuality in the elegance, which is hard not to be tempting.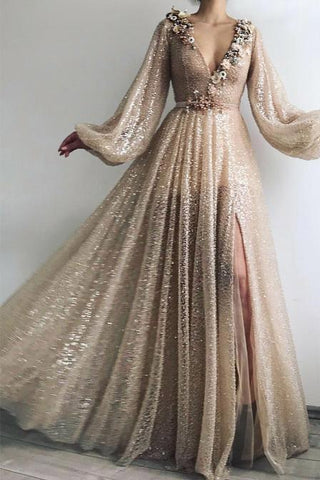 Bright yellow
Yellow can always easily catch the sight of others and is suitable for small prom. The satin yellow ball gown is the choice of many girls. The smooth satin with bright yellow presents a perfect luster.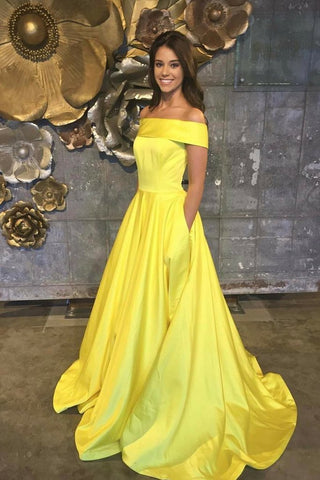 Fresh blue
When it comes to blue, people will unconsciously think of the blue sky and the sea. Blue always gives people a sense of tranquility and freshness. In a noisy dance party, a touch of fresh blue can make people more youthful and moving. The airy gauze fabric is matched with fresh blue and then embellished with some sequins, giving people an unspeakable sense of fairy air. Very suitable for open-air dance parties.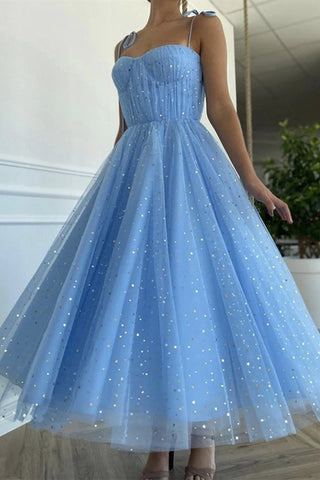 Sweet pink
Pink symbolizes cuteness, sweetness, innocence, and gentleness. Pink is the color of dreams, and it is also the color that girls have been eager to pursue. Pink exudes a sweet smell, like a lover in love, giving people infinite beauty. Pink is a favorite color for everyone, the pink prom dress is suitable for small-scale parties that are not very formal. Wearing a pink prom dress with cute bags and headdresses, the overall look is lovely.
Mysterious black
Black is a very mysterious and solemn color, and it is not easy to make mistakes. Black always gives people a sense of solemnity and oppression.
Black prom dresses
are also an excellent choice for formal prom. Many girls choose black prom dresses to make themselves look stable. If you are worried that black is too depressing, you can choose some dresses that contrast with black. The lower body of this black dress is designed with black and white contrasting colors, which unexpectedly collides with stunning effects.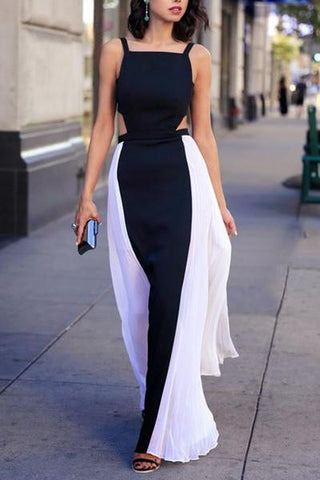 Different styles of prom dresses
1. Goddess one-shoulders
The one-shoulder sloping shoulder design is frequently seen on the red carpets of the major awards ceremony. If you have a classic temperament and plump shoulders, you can try the classic slanted shoulder evening dress. For tall people, you can wear a longer skirt with diagonal shoulders. In fact, suspenders are more suitable for thin girls than tube tops. However, the slanted shoulder style is still a style for people to wear compared to the ordinary sling. If the arms are too full, it is easy to expose their shortness, and the upper circumference is too thin and it will be difficult to deduce the goddess style.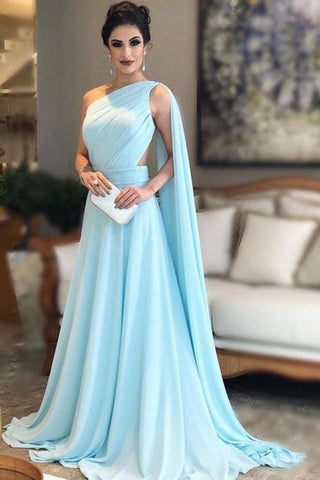 2. Sexy mermaid
Mermaid prom dress
has always been loved by girls because it can fully show the good figure of girls. Mermaid ball dress is the best choice for participating in the ball, whether it is lace martial prom dress or chiffon mermaid prom dress, Is the favorite of girls. In addition, the sequined prom dress, sparkling fabric with a unique fishtail design, wearing it, gives people a mysterious feeling of mermaid.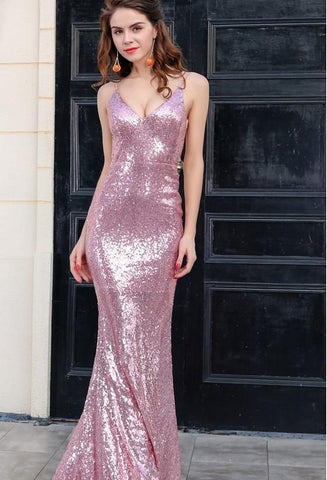 3. Universal folds
Exaggerated flashing fabric + avant-garde wrinkle design has already shaped a fashionable silhouette. And the wonderful partial folds, the decorative effect of itself, even if you don't wear a piece of jewelry, you can still be noble and luxurious without showing shabby. Folding is a universal design, no matter thin or fat, you can get a good modification effect. If the upper circumference is not full enough, dense small folds can be used to create a gorgeous visual effect; if the waist and abdomen are slightly full, you can use diagonal folds to modify the waist shape to enhance the sense of slenderness.