Evening Dress Selection Guide
Spring is coming and it is good weather to attend various events, I believe many girls have received the invitation to the evening party, are you ready for the dress and styling to attend the party? If you are confused about picking an 
evening dress
, then I believe this guide on dress selection will help you.
Picking a suitable dress is not a very easy task. There are many elements to consider. Whether you choose to buy your gown in a store or choose to buy it online, there are some tips and hints on picking an evening dress that you need to know:
Tips on how to pick a tuxedo
1. Consider the occasion you are attending
Different types of parties have different requirements for dress, so you need to know what type of party it is before you attend. If it is a particularly formal party, then an elegant 
long party dress
 is the best choice, which can be an a-line or mermaid dress. If it is a relaxed atmosphere of parties, such as birthday parties, bachelor parties, etc., then you can choose some playful and fashionable dresses, such as short dresses or high-low party dresses.
2. Focus on style
Pick an evening dress to choose a professional design, good reputation, and comprehensive style of evening dress brand, if you have enough preparation time, you can customize a specific style of evening dress for yourself, now there are many online stores are providing customization services, the price is also very suitable, you can customize a dress according to your needs.
3. Combine with body shape
The same dress may show different effects on different people, so remember to choose the right evening dress for you according to your body features.
Petite girls are more suitable for medium-high waist, tulle, waist ruffle evening dresses, which can modify the proportion of the body;
The slender girls can not worry, any style of evening dress you can boldly try, especially the kind of slim, fishtail hem of the evening dress can show a beautiful body;
The girls who have voluptuous bodies don't be discouraged, straight cut 
evening dresses
 will make you look much slimmer, but you need to avoid the high neck style and complicated design of these elements.
3 Stylish Evening Gown Styles
In the choice of evening dresses, many girls will choose a long mermaid dress, which emphasizes the slender waist of women, and the design will allow the girls to fully reveal the shoulders, chest, and arms, convenient for wearing jewelry to leave room for performance. The Mermaid evening dress is versatile and perfectly adapted to a variety of occasions. In terms of material, this year is a popular year for
sequin evening dresses
, perhaps it is also your choice.
In recent years, more and more girls are breaking free from the shackles of traditional evening dresses to fall in love with short evening dresses, because they can perfectly show their bodies while at the same time easy to walk between the party.
Don't want to choose a traditional dress but are not used to short dresses? Then perhaps a high-low short dress is perfect for you.
The Overall Dressing Of The Evening Gown
Shoes
: Long dresses can be chosen according to the length of the dress to suit the height of the high heels, short dresses, and high-low party dresses can be matched with a pair of fine high-heeled sandals.
Accessories
: There are many materials to choose from for evening gown accessories, such as pearls, sapphires, emeralds, diamonds, and other high-quality accessories, and of course, artificial stones are also good choices, mainly combined with their own economic strength. In addition, different materials for different materials of evening dresses, sequin dresses, and diamonds are most compatible, satin dresses and pearls with the unique luster of satin cloth and pearl luster collision of different styles.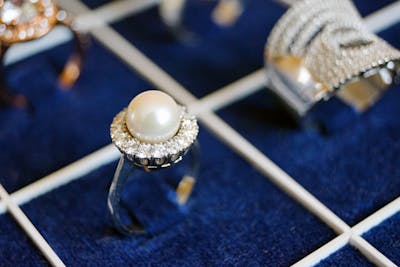 Hair
: beautiful evening dresses of course, without the perfect hair, generally suitable for evening dresses with hair mainly for noble coiffure system, fresh short hair, elegant retro system, airy fluffy system and other four kinds of hair system, think about which one you want?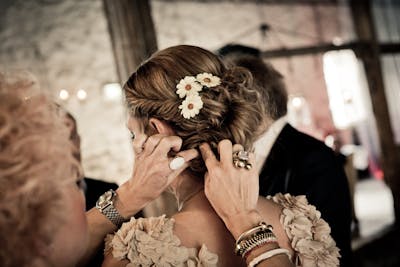 Bag
: carry a delicate and small bag, you can choose leather, soft leather, velvet, gold and silver silk blend materials, inlaid jewelry, embroidered with patterns, or braided with floral techniques can be considered, but the temperament should be consistent with the gorgeous, romantic, elegant evening dress style.
After learning these selection techniques and matching skills, quickly pick a beautiful dress for your party and enjoy the atmosphere of the party!