Fall Bridesmaid Dresses - Get Ready For Your Fall Wedding Ahead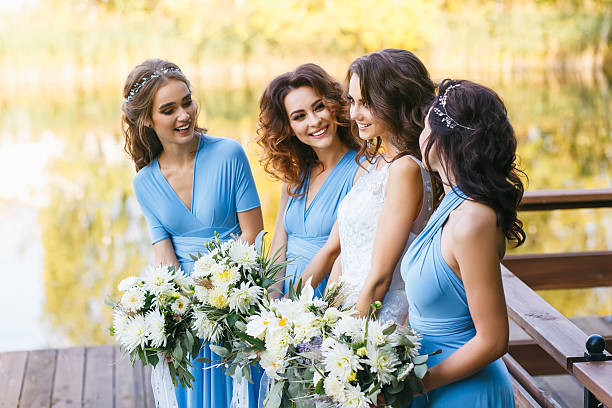 Romantic autumn is the peak time for marriage. Friends are getting married. As a bridesmaid, what should you wear? Every bridesmaid should face such troubles. Although the bride is the most beautiful person in the world on the wedding day, the bridesmaid should not be shabby. A proper fall bridesmaid dress is definitely in demand.
Just after the heat of summer, the temperature in autumn is not very low, so don't worry too much about it being cold. Bridesmaid dresses are still mainly skirts, which can be the bohemian style. The light of this style on wedding dresses is always very personal. Whether it is fine lace or lovely floral patterns, there is a graceful beauty. The bohemian style is diverse in color and casual in style, which can better meet the dressing styles of different girls in the bridesmaid group.
Because it's not just a bridesmaid, it's generally a group of bridesmaids. To ensure the neatness and visual beauty of the bridesmaids, you can choose the same style of dress. If you want to avoid monotony, you can change the style, such as different collar types, color changes, etc. This looks neat and distinctive.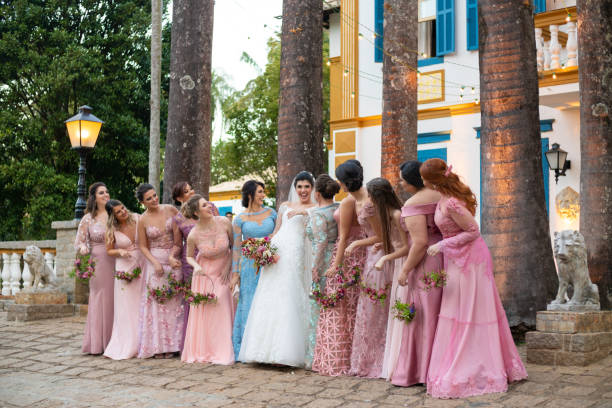 Bridesmaids choose dresses with different printing patterns, which will make the bridesmaids look cute and elegant, and the overall modeling effect will also be varied and colorful. At the same time, printing is a permanent and timeless decorative trend, so it is also very beautiful to wear.
Because the bridesmaids invited by the bride may have different identities, they can also wear dresses according to their identities. The one-piece fashion is a bridesmaid dress, a fashion-style bridesmaid dress suitable for workplace beauties. Fashion style dresses are simple and capable. They only need to have some simple decorations to shine in the wedding banquet. Of course, this kind of shine is mainly to set off the bride.
Bridesmaids' autumn dresses have a variety of content and styles, so girls who want to be bridesmaids in autumn can properly collect them and choose a dress that they like and match their identity. Just get ready soon!
5 Bridesmaid Dresses for Fall Weddings
Blue Strapless Bridesmaid Dress
This dress is very suitable for autumn weddings. The temperature in early autumn is not very low, so you can wear it directly. In late autumn, you only need to approve a warm shawl to get a good thermal effect.
One-Shoulder Long-Sleeved Mermaid Bridesmaid Dress
Girls who are worried about the cold weather in the fall can opt for this long-sleeved bridesmaid dress. The thick satin fabric plays a good role in keeping warm, and the mermaid design modifies your figure so that you will not drown in the crowd.
Gold Sequined Bridesmaid Dress
How can a fall wedding be without a gold sequin bridesmaid dress? This simple gold sequined bridesmaid dress needs no frills, just a simple cut to go well with a fall wedding.
Velvet Bridesmaid Dress With Irregular Neckline
Please don't forget the preferences of each bridesmaid, try to provide a variety of preferences for the bridesmaids, the neckline of this irregular velvet bridesmaid dress is adjusted to any style the bridesmaid likes, and the velvet fabric has a good thermal effect. Perfect for a late autumn wedding.
Simple One-Piece Bridesmaid Dress
Bridesmaids who like simple and sophisticated styles must not miss this dress.
Remember, the weather in autumn is changeable, so be sure to prepare a weather guide in advance, prepare suitable bridesmaid dresses for the bridesmaids and prepare some shawls to avoid cooling.