Groom Outfit Matching - Complete Dressing Manual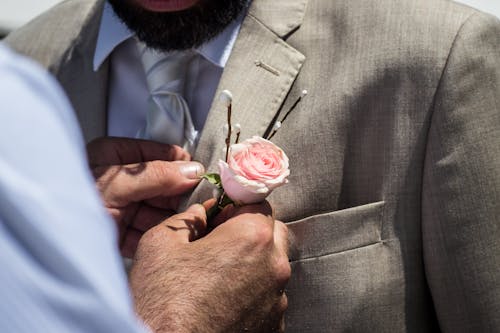 Although everyone is always discussing the dress of the bride, this does not mean that the groom can wear whatever he wants. Standing beside the beautiful bride, he must be perfect enough to match her. No detail can be missed. From the beginning You can't let go of your feet.
SUITS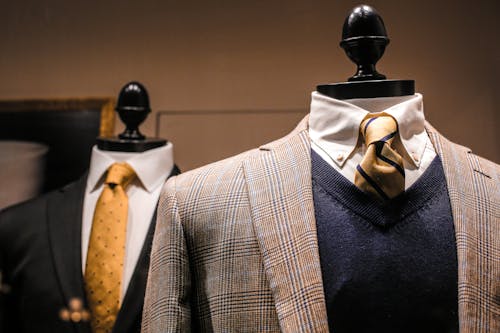 When I think about what to look like on my wedding day, the first thing that comes to mind is the clothes. Even the groom's clothing has many different styles following the trend. Baggy suit pants became cropped, or skintight. But most importantly, it must be suitable for the groom's figure. It is best to have it made to order by a tailor or take measurements at a clothing store. Then you can choose to rent or buy a suit. If it is a style that can be worn every day, you will usually choose to buy it.
SEPARATES SUITS
Grooms who pursue individuality may choose the jacket and trousers separately instead of buying them as a set. Contrasting colors, the same color, stripes, etc. can be tried, exaggerated and bold colors are also available, and styles can also be changed, such as jeans or waistcoats, of course, if the bride agrees.
SHIRTS
The choice of shirts will also make you look very different. Choose an open collar, skip the tie, iron the shirt straight, tie the cuffs, and look effortlessly handsome. Of course, it is not limited to white shirts, and the colors and patterns can be changed. There is also a spare shirt for when the weather gets too hot.
TIES
There are countless styles of ties, silk, wool or tweed. For weddings, it is best to choose bright colors or match them with shirts. Pinstripes are also nice.
BOW TIES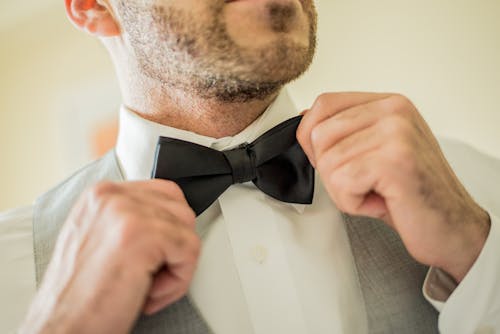 Bow ties used to be for nerds, but now they're trendy too. Generally, it is divided into those that have been fastened in advance, those that need to be done by yourself, and those that are directly clipped. The butterfly bow tie is the most common, and the batwing style is also very delicate.
CRAVATS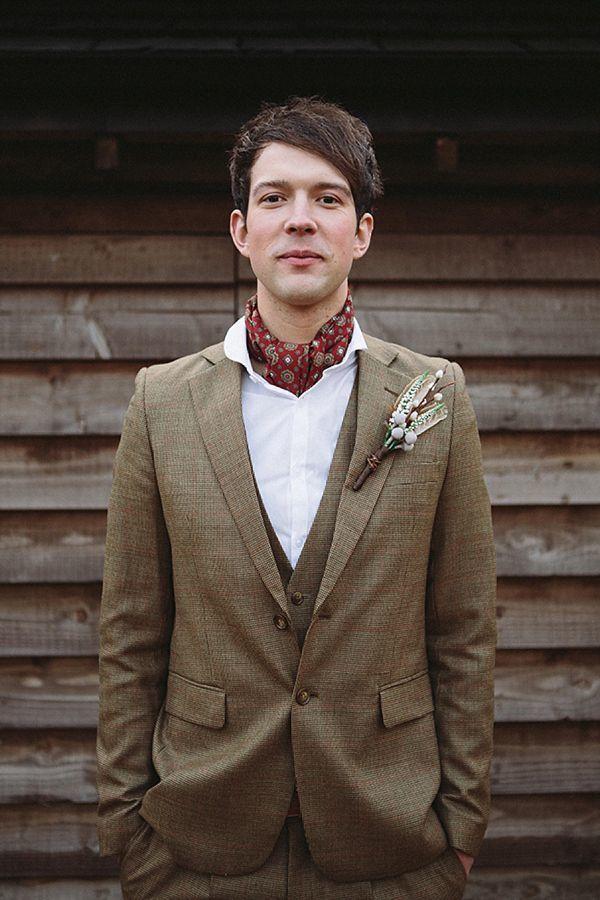 Scarves are perfect for a gentleman or a gentle groom. Choose a silk, preferably in a classic shade or in a pattern (such as a paisley). It is a good choice to tie it under the shirt.
WAISTCOATS
Waistcoats are a great choice whether as part of a three-piece suit or as a jacket replacement. Especially for more casual weddings, or hot weather. But it is best to match the color of the trousers. It should also be long enough to cover the front of the shirt, and just beyond the belt is ideal. Don't be too tight, just open the bottom button if it doesn't work.
CASUALS STYLE
Casual style of groom's clothing is becoming more and more popular, especially for small weddings. Jeans and canvas shoes are very young, but for other clothing, it is best to choose more formal ones, which will give people a sense of visual impact.
SHOES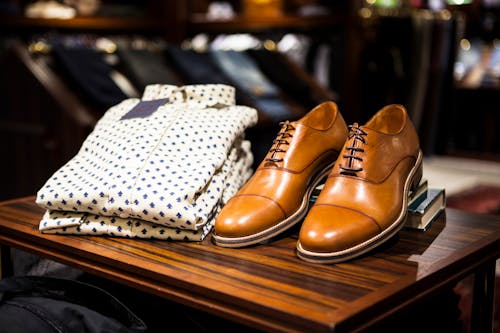 Regarding the choice of wedding shoes, there are basically no rules. As mentioned in the previous article, casual styles are becoming more and more popular. Of course, classic patent leather shoes are still the first choice of many people. The choice of color is mainly based on clothing.
CORSAGE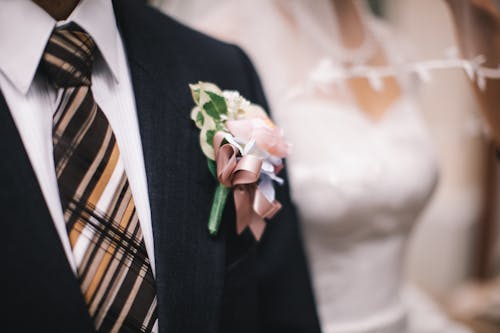 The groom's corsage are the most delicate parts, and they can also let others see who is the protagonist at a glance. So, it is a good idea to choose it with the bride's bouquet. Succulents and feathers can be used as corsages.
POCKET SQUARES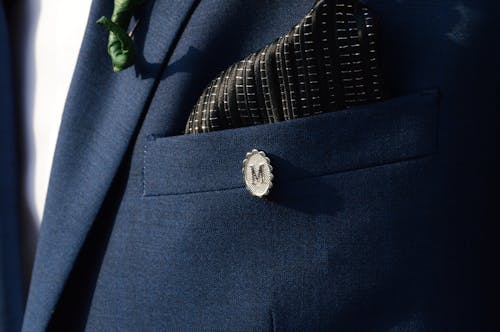 Pocket squares can make the groom's outfit suddenly unique, and the choice of patterns is especially critical. Preferably the same pattern as the tie. The only thing to consider is how it stacks.
CUFFLINKS
Cuffs are very important for formal groom's clothing, and they can also show personality, retro or childlike innocence, can be expressed on the sleeves.
SOCKS
The groom's socks are very important. Initials, bright colors, or bold prints, socks can definitely add some fun to your groom's attire customization. It can be matched with the groomsmen, a football team or a superhero. But never wear white socks.
SUSPENDERS
It's not talking about suspenders or belts, it's suspenders. It can not only help you lift your pants, but also give people an elegant and handsome feeling, and you don't have to worry about whether it will be messed up like a tie.
Bridegrooms-to-be, quickly match and dress up according to your wedding theme!