Mermaid Prom Dresses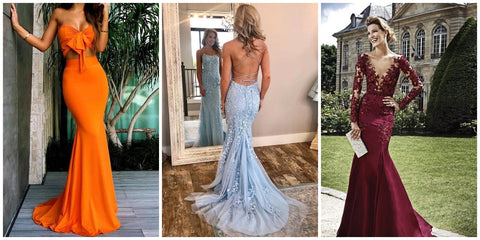 The mermaid prom dress refers to a dress with a mermaid skirt. Its distinctive feature is that the dress is loose and tight. The waist buttocks and the middle of the thigh are suitable shapes, but the shape of the fishtail is gradually reduced from the middle of the thigh. The mermaid prom dress has always been one of the most popular dresses for girls, because it is very capable of showing women's slender figure, making a sharp contrast between the slender waist and the crotch. In addition, wearing a 
mermaid prom dress
 walking in the prom, there is a This kind of mysterious beauty, although the mermaid prom dress is very beautiful, the requirements for the figure are extremely high, not all figures are suitable for the mermaid prom dress, so which body girls are suitable for choosing the mermaid prom dress?
What figure is suitable for a mermaid prom dress?
1. Tall
Mermaid prom dresses usually show sexy and noble temperament, which requires a certain height for support. Girls who are too petite, please choose carefully. Of course, if you like mermaid dresses but are not tall enough, you can also use high heels to make up for them.
2. Thin body
Most of the mermaid dresses are very close-fitting, so they are more demanding on girls' figures, especially girls should not have fat on their abdomen and their buttocks should not be too full.
3. S-shaped figure
As we all know, the S-shaped figure is representative of a typical good figure. Its body curve is like an S, with a front convexity and a slender waist.
4. Y-shaped figure
The Y-shaped figure is characterized by wide shoulders, a thin waist, and long legs. Girls with this figure are also very suitable for mermaid prom dresses.
4 popular mermaid dresses
Two Pieces 
This two-piece mermaid prom dress has a special design on the upper body that is close to the chest. It is not difficult to imagine how hot and sexy it will be.
Spaghetti Straps
The thin shoulder straps, combined with the design of the cross straps on the back, and the unique shape of the fishtail make your good figure fully revealed.
Off The Shoulder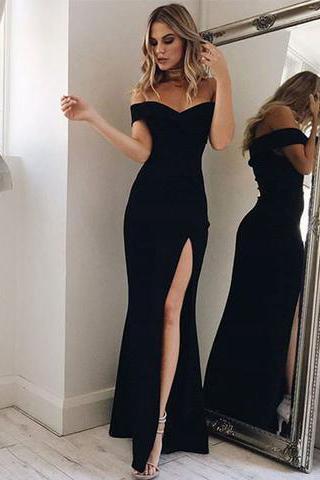 Off the shoulder can well cover the thickest part of the arm, and the front side slits make this black fishtail dress different from the traditional mermaid prom dress because it is easier to walk than the traditional mermaid prom dress.
Long Sleeves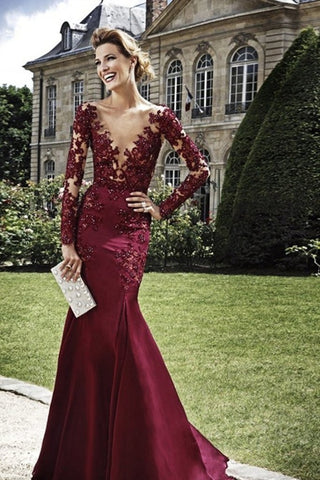 If you feel embarrassed about your arms, you might as well try to cover your arms with a long-sleeved mermaid prom dress. The embroidery on the sleeves can well cover the shortcomings of your hands, and the V-shaped neckline can also be a good way to decorate yours.