Plus Size Prom Dresses - How to Look Fabulous at Your Prom!
 It can be tough to find a prom dress if you're curvier than the average woman. But don't worry, we're here to help! In this post, we'll give you some tips on how to find and wear a fabulous
plus-size prom dress
. So read on and get ready to look your best on prom night!
-What to look for when choosing a plus-size prom dress
  When you're looking for a plus-size prom dress, it's important to find one that makes you feel confident and beautiful. Here are a few things to look for when choosing your dress:
First, find a dress that fits your body type. There are a variety of different styles available in plus sizes, so you should be able to find one that looks great on you.
Next, choose a dress that makes you feel sexy. You want to feel confident and beautiful on your big night, and a sexy dress can help you feel that way.
Finally, pick a dress that you feel comfortable in. You'll be spending a lot of time in this dress, so you want to make sure you feel comfortable in it. Try it on and walk around in it to see how it feels.
With these tips in mind, you're sure to find the perfect plus-size prom dress.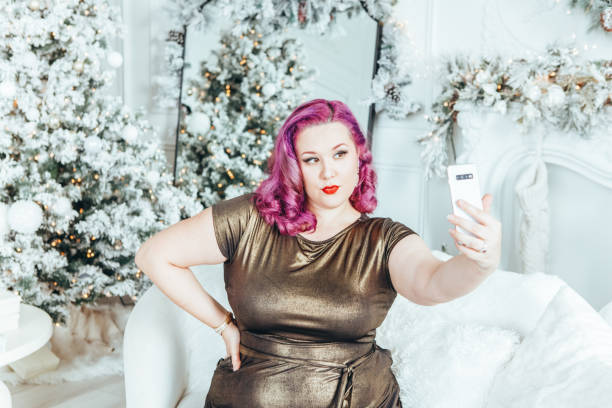 -Prom Dress Fabric Guide
In addition to the shape and color of the dress, the fabric of the
prom dress
is also very important, you need to pay attention when choosing a prom dress, if you have doubts about this, then we can recommend you to focus on popular fabrics.
1. Sequins
If you are confused about what fabric to choose for your dress, then I highly recommend you choose sequin dresses,
sequin evening dresses
are very popular this year, they are perfect for prom, cocktail party, party and other formal events, no matter which occasion you attend the party, I believe sequin dresses can make you get praised at the prom.
Strapless Sequin Prom Dresses with Slit
This strapless sequin gown will make you shine like a jewel. The high split design fits perfectly with the tight fit and is paired with sparkling diamond jewelry to complete the overall look. Exude glamour at the ball.
2. Velvet
If you want to show your luxury in a low-key way, then I believe velvet dress is your favorite. Velvet fabric has a unique sense of shine and high quality velvet fabric has been the favorite of many designers.
This short velvet dress features long sleeves and a tight fit that fits perfectly with the curves of your body. The short design allows you to walk freely in the party. It is easy to attract the attention of the guests at the party.
3. Satin
Nothing can show your elegance better than satin dresses.
One Shoulder Satin Evening Dresses
This p
lus size satin dress
has a different design on both shoulders, which is unique and elegant. The beautiful pleats and high split design easily show your good figure.
4. Tulle
Although tulle is a very common fabric, but you only need to add some small decorations, but also can make the ordinary fabric become extraordinary.
Tulle Applique Prom Dressees With Feather
It is very easy to charm your guests with this beautiful tulle appliqué feather dress, which uses the common tulle fabric, but adds a popular appliqué style on top of this fabric, and adds the popular feather element at the shoulders, once becoming a popular dress this year.
We hope these tips will help you find the perfect plus size prom dress. Remember, it's important to choose a dress that makes you feel confident and beautiful. So get out there and have the best time at your prom!