Plus Size Wedding Dresses - Favorite for Fat Girls
As fat girls, their lives have a lot more strange eyes than others. There is also more pressure, and so is the most important day of your life. The most beautiful day of my life. But the originally joyful preparation for marriage also threw new troubles on the fat girl. Want to put on a beautiful wedding dress and a beloved boy into the palace of marriage, but choosing a wedding dress that fits has become a dilemma in front of you, and there is no size of your own in the store. If you want to be like other thin girls, fat girls who wear beautiful wedding dresses and get married have no choice but to choose custom wedding dresses.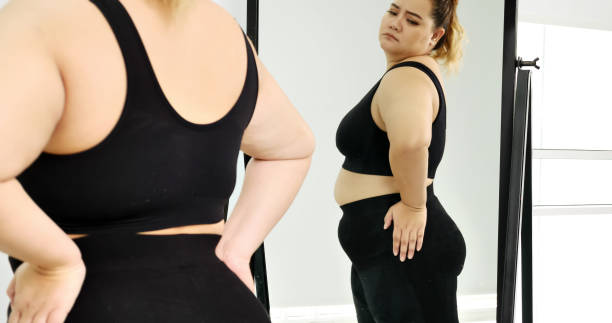 For a girl with an ordinary figure, wearing a beautiful wedding dress when getting married is a breeze in the current wedding dress market. But for plus-size girls, it's not an easy task.
Rjerdress wants every fat girl to wear the wedding dress she likes, not the one that can only be worn. We want to speak for fat girls, for this reason, whether it is a wedding dress or a dress, we provide a lot of sizes to ensure a large size Girls can also choose beautiful dresses.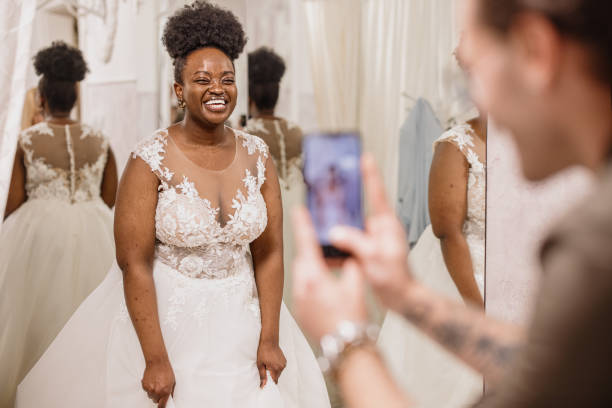 In addition, to how to choose a plus-size wedding dress, Rjerdress also has some tips for plus-size girls to know:
1 Determine a reasonable budget before buying a wedding dress
Plus-size wedding dresses are often more expensive than ordinary wedding dresses because they need to consume more fabrics, beads, lace, and other materials. Before you start shopping, you should set your budget, and don't blindly try on wedding dresses that exceed your budget, so as not to fall into the embarrassing situation of a dilemma. Trying on a luxurious wedding dress will make you taste better and you will no longer be interested in the latecomers.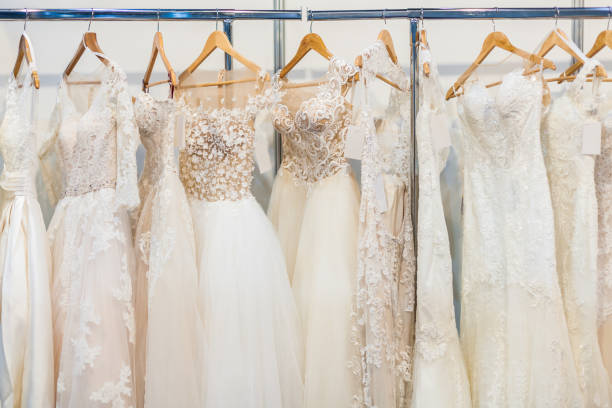 If you encounter a wedding style that is difficult to give up, try to consult the designer to see if they use of beading and embroidery can be reduced, and only the originally designed decoration is retained on the top part, while the workmanship on the skirt and trailing is discarded. Or whether the wedding dress of the same style can be replaced by fabrics with relatively lower prices.
2 The wedding dress should be one size larger than the daily clothes
Wedding dresses sizes tend to be smaller than everyday clothes, for example, a bride who wears a size 14 for ordinary fashion, and a size 16 or larger for a wedding dress. Most designers can make plus-size wedding dresses, but bridal shops may only display popular sizes. Before going to the bridal shop to buy, you should contact the other party to confirm that they can provide your size.
Some online bridal stores specialize in plus-size wedding dresses, so it's easier to find wedding dresses that fit your plump body. Whether they prefer sweet, sophisticated, or exaggerated styles, plus-size brides can choose a wedding dress that will help accentuate their size.
3 wedding styles should be based on simplicity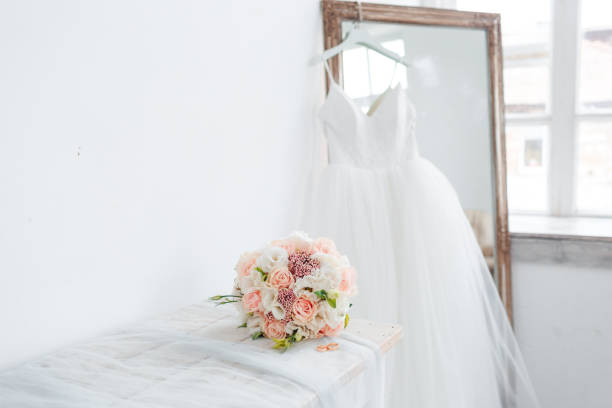 A wedding dress that is too complicated will make the already fat bride appear more bloated. Therefore, some wedding dresses with simple lines will be more suitable for fat brides, and only fat brides can wear them beautifully. The straight cut and the lace design can make the bride look slimmer. At the same time, it can emphasize the low-shoulder or sleeveless design of the shoulders of the wedding dress. The design of the shoulder straps will make the shoulders look thicker. The close-fitting short shoulder sleeves or the shoulder strap style with a sense of presence are more suitable for the bride with a plump upper body. Avoid too many beading or tops with intricate appliqués, which will only make people's eyes stay on your too thick upper body.
4 Choose a wedding dress material that can outline your body shape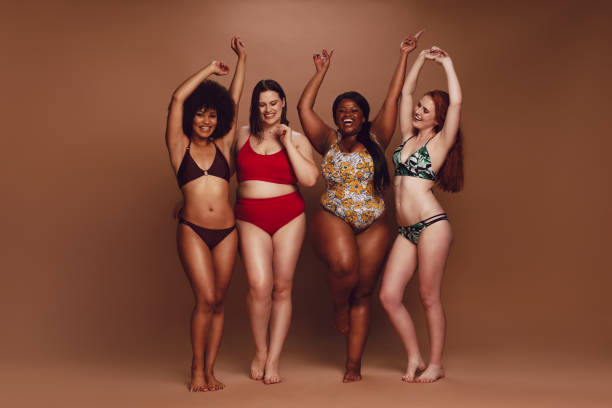 Thicker and stiffer fabrics such as taffeta are more suitable for brides with bumps and bumps. Wedding dresses made of this material can outline a graceful figure. The smooth and soft fabric will only wrap the body tightly, leaving the fat nowhere to hide.
5 Use wedding dress tailoring to highlight the advantages of your figure
The most important factor in choosing a plus size wedding dress is to consider your body characteristics. Brides with a plump upper body or an hourglass body are suitable for fishtail tailoring, while A-line skirts are more suitable for brides with a plump lower body. Brides with an apple body can choose a classical court-style wedding dress or a princess wedding dress.
Plus-size brides don't necessarily have to choose a slim fit. Some knee-length short dresses can surprise the chubby bride.
A fitted wedding dress also needs perfect underwear to match. Underwear with a self-cultivation function can optimize the body curve of the bride's abdomen, buttocks, thighs, and back, making the wedding dress more elegant and decent.
6 Be confident
When choosing a wedding dress, you should keep a bold and open mind, explain to the sales consultant the type of wedding dress you like and don't be led by the nose in turn. A wedding dress that suits you should fit well and feel comfortable on the skin. Knowing your preferences is the most important, and you can also refer to the advice of the groom and friends.
Every bride dreams of a bumpy figure, yes, but not everyone will be so perfect. When choosing a wedding dress, plus-size brides should maximize their body shape advantages and cover some disadvantages. Rjerdress has carefully selected some wedding dresses suitable for plus-size brides:
Wedding dresses for plus size brides
1. One-shoulder wedding dresses 
Buy now
The fat brides who want to modify the arms and shoulders must choose a one-shoulder wedding dress, which not only has the effect of covering the arms and boiling the meat but also can modify the meat of the shoulders, revealing the collarbone slightly, which is sexy and not Lose cuteness.
2. The V-neck wedding dress 
Buy now
V-neck wedding dresses can show the plump breast shape of the fat bride and attract attention to the upper body of the bride. The smooth lines on the shoulders can not only decorate the bride's fleshy arms but also make the bride exude a different kind of charm.
3. High waist Puffy Wedding Dress
Buy now
If the waist and chest are very plump, choose a style with a slightly higher waist. In this way, your fleshy waist can be completely covered, and it will make the legs appear slender. A vertical skirt design and elongated body shape can also highlight the body line.
4. A-line wedding dresses
Buy now
A-line dress design cleverly uses lace to create a wedding dress that fits the bride's body curve. The shoulders are designed with lace to cover the bride's sensual arms, making the bride a little sexier. The long trail lengthens the line of sight and makes the bride look slimmer.