Precautions For Flower Girl Dress Selection
The flower girl is a cute character that often appears at weddings now, adding warmth and blessing to the wedding. At the ceremony, our little flower girls need to wear exquisite and cute little dresses, which look grand and formal, with a childlike and fresh look, Therefore, there are certain attention and precautions for the selection of 
flower girls' dresses.
1. The style of flower girl dress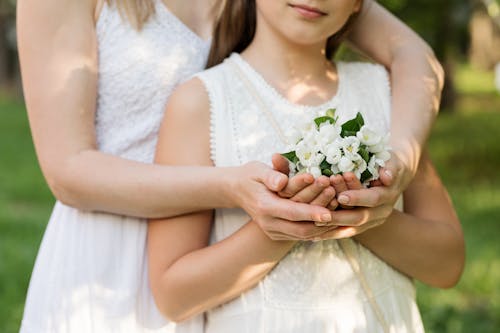 The dress style of the flower girl is chosen according to the theme of the new couple's wedding. If it is an outdoor themed wedding, the selection direction of the flower girl dress is also more, such as fairy, elf, rural princess, etc., but if it is For indoor weddings, the choice of dress can be some dresses with trailing tails. Of course, the dress style of the flower girl depends on the theme of the whole wedding.
2. The matching of the flower girl dress
In terms of style, girls are generally dressed in 
tulle flower girl dresses
, with cute white pantyhose, and a pair of clean and tidy little leather shoes on their feet, just like a mini version of a little bride, and ours The little boy flower girl will wear a neat little suit like the groom, step on the shiny little leather shoes, hold his little flower girl with a handsome face, and walk on the stage of the ceremony step by step. According to the main wedding dress and suit style of the newlyweds, match the flower girl dresses with similar styles.
3. The color of the flower girl dress
Generally, the color of flower girls' dresses is light colors. On the one hand, they are matched with white wedding dresses. On the other hand, light colors are more versatile. If you use bright colors that are too eye-catching, it will appear too abrupt and the overall vision The balance bars that are all missing look incongruous, but the light-colored dresses are versatile, whether it is light pink, light yellow, light blue, or light purple, they all look very cute and can echo the bride. The white gauze is simple, as for boys, generally white, black, and blue suits are fine, but the color should be similar to that of the groom so that there is no visual conflict.
4. The decoration of the flower girl dress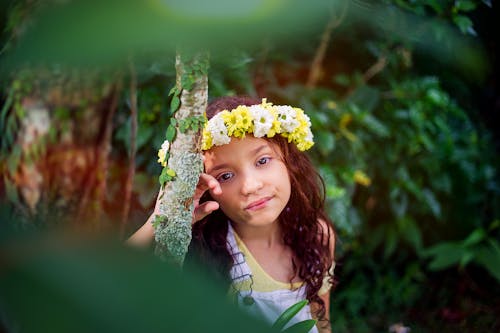 Although the little flower girls are already very cute in dresses, it is not enough to have dresses alone. Generally, they can be matched with some accessories, such as garlands, headdresses, flower hairpins, small wings, etc., so that they look more fairy-like. , it will not look too monotonous, after all, the dress also needs to match the items too, so it looks more delicate.
The above is the attention and precautions that Rrjerdress has compiled for you about the selection of flower girl dresses, hoping to help you choose a satisfactory flower girl dress.