Several Points That Brides Need To Pay Attention To When Choosing Wedding Dresses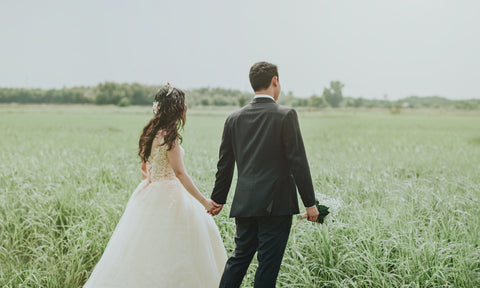 Marriage is a lifelong event for every girl. To have a perfect wedding and present the most beautiful herself at the wedding, every bride will carefully select the things needed for the wedding. The most important thing is the wedding dress. Nowadays, young people are a generation who pursues fashion and personalization, so their persistence in fashionable
wedding dresses
is also very high. So how does the bride choose a fashionable wedding dress? When choosing, there are several important points that brides need to know in advance.
1. Determine a good style
The bride should choose the right wedding dress according to the location and season of her wedding. After all, the wedding dress must be consistent with your wedding style, so that it will be more coordinated. If the wedding is more spectacular, you can choose a relatively avant-garde wedding dress that looks fashionable and elegant. If it is a more solemn church wedding, you can choose a wedding dress with a classic atmosphere. If it is a garden wedding, you can choose a lively style. The bride should try a few more in advance.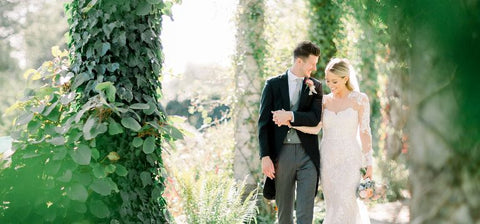 2. Make a budget
Different prices can buy different quality wedding dresses. When choosing a wedding dress, the couple should choose the wedding dress that suits them according to their wedding budget. In this way, you can quickly find a wedding dress at the corresponding price without wasting time, especially for brides with limited budgets. Don't forget to consider issues such as fabrics and accessories.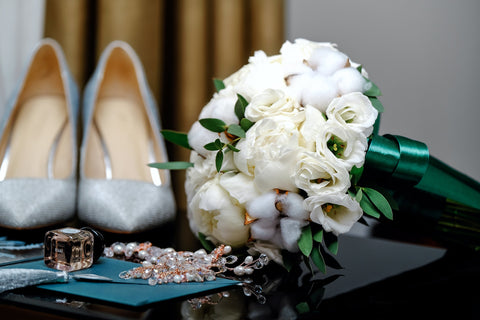 3. Prepare in advance
Brides can look at related wedding dress styles online or in some fashion magazines in advance. You can pack up your favorite wedding style pictures in advance. After that, communicate with the wedding dress designer according to your preferences and figure, so that you can choose the wedding dress you like.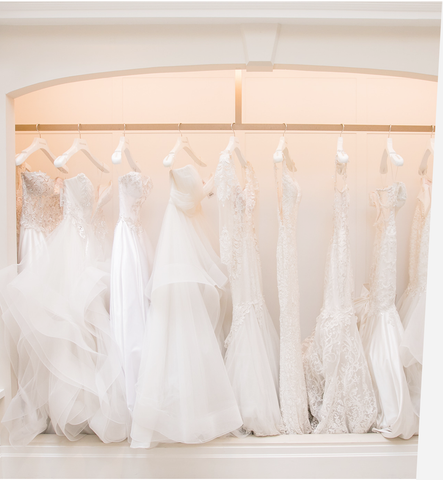 4. Pay attention to time issues
Before the wedding, the size or details of the wedding dress may need to be changed, and some
wedding dresses
need to be tailored. Therefore, the bride must pay attention to the time when choosing a wedding dress. Do not order your wedding dress too early or too late. It is too late. You may have to pay an extra fee to receive the wedding dress in time, and you may not have time to make changes. If you buy a wedding dress too early, you may face the problem of being outdated and disliked.
Therefore, we suggest that you should start buying your wedding dress 3-6 months before the wedding.
Of course, if you want to buy cumbersome handmade wedding dresses or choose custom-made wedding dresses, then we recommend that you buy them 6 months in advance, because handmade wedding dresses or custom-made wedding dresses require a long production time.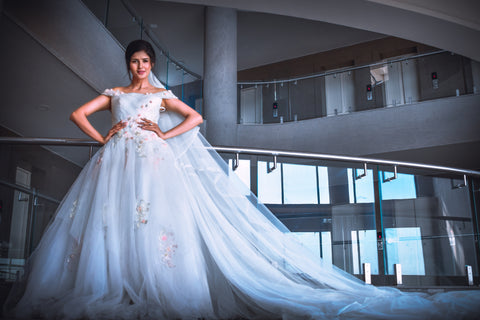 5. Choose where to buy
Generally speaking, the styles of large professional bridal shops are relatively complete, and they are also very complete in terms of workmanship. When newcomers are choosing, it is recommended to go to a few more shops. Compare more with quality and style and price. After comparing several aspects, you will choose the wedding dress that satisfies you.
Of course, there are also many wedding shops on the Internet, many of which provide free customized services and return and exchange services, which are deeply loved by brides. Of course, when choosing to buy wedding dresses online, you must mainly distinguish carefully, pay attention to the authenticity of the online store, and carefully read the relevant policies, such as the return policy and privacy policy. The most important point is to look at the product reviews. Evaluation, so you can intuitively understand the wedding dress you want to buy.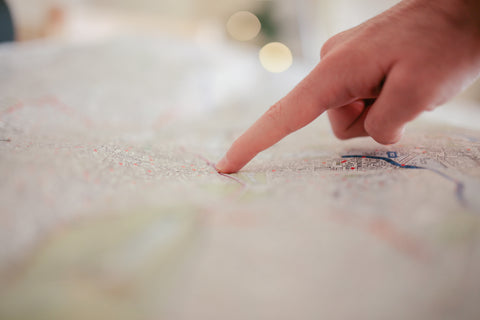 6. Bring friends with you
If two couples go to the bridal shop to choose a wedding dress, it is likely to be more unisex. Many brides find it difficult to find a wedding dress that suits them, and sometimes they need to listen to other people's suggestions. Therefore, it is necessary to bring a good friend to choose a wedding dress, and you can give the bride some different suggestions. However, too many people will cause differences of opinion, so we suggest you bring 1-2 friends.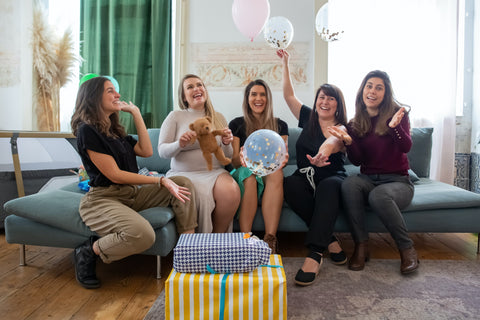 I believe that the brides have already understood the issues that need to be paid attention to when choosing a wedding dress.