The Ultimate Guide - Party Dress Selection Tips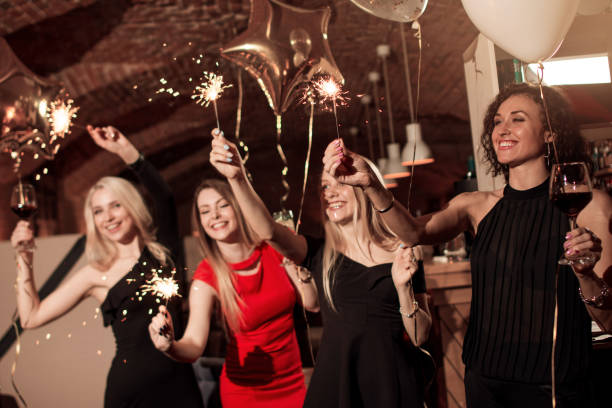 The choice of party dresses is always a major concern for women, and even more so this year. Many are unsure of how to pick the right party dress for their style and occasion. So, what exactly should be the right party dress for the occasion?
For women who want to attend a party, it is very important to choose a suitable dress. There are many different types of dresses to choose from, but each one is appropriate for a particular occasion and style. If you want to stand out at a party, it's important to choose the right dress for your style! If you are picking a party dress 2023, then you need to know a few things about picking a dress.
How To Buy A Party Dress
A party dress is a special kind of clothing that is suitable for any occasion. If you want to buy a party dress for a specific event, then you need to consider many factors, such as the occasion and purpose of attending, dress size, style, color, etc. 1.
First, determine the style of the party dress according to the occasion or purpose of your attendance. There are many different types of party dresses to choose from for different occasions. For example, if the occasion is a small social gathering and you just want to spend a casual evening, then you do not have to choose too formal dresses. You can choose something simple or playful according to your preference. For example, a short party dress. If you are going to a large, formal event, you need to consider a more professional dress. Long mermaid dresses are very suitable.
Second, when choosing a party dress, make sure the size is right. This will ensure a perfect fit. In addition, you have to choose the model according to your body shape. Next, there are many different styles to choose from regarding the design style of party dresses. It is important to find the right style or style of clothing size that suits your body type or shape. Different styles of party dresses have certain requirements for body type, height, and other factors, so pay attention to whether your body condition meets the requirements of party dresses when choosing a dress. No matter what style of dress, the most important thing is to fit and suit yourself to feel comfortable and at ease. Small people are more suitable for short dresses, while tall people are more suitable for long dresses. In short, as long as you can find a party dress that allows you to be fashionable, confident, and not too practical.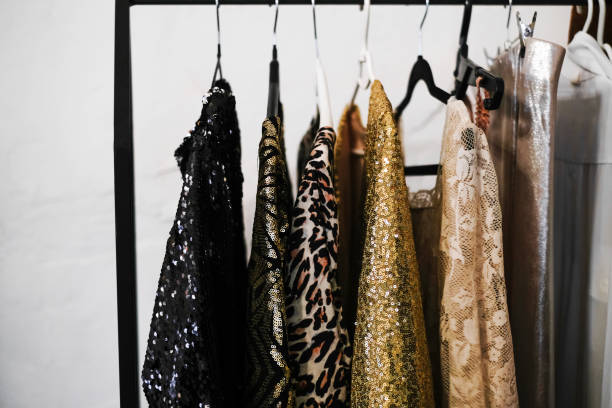 No matter what style or color you prefer, it's always easy to choose the right party dress. Finding the dress that suits you best will make you look better, more confident, and more fun.
3. Third, pay attention to accessories. Match the dress with the right jewelry, shoes, etc. to make yourself look full of spirit.
Finally, take into account the weather conditions. The warmer the weather, the better the party will be!
One thing worth noting is: do not pursue too much perfection or a too expensive dress. Because over time, some people will become more and more fond of such a single product, so be careful when buying so as not to waste too much money.
If you don't know how to choose the right party dress, you can consult a professional. They will give you more professional advice.
If you have a headache picking a dress, why not start by looking at some of the popular party dresses for 2023?
7 Trending Party Dresses of 2023
1. Applique Slit Dress
This elegant spaghetti straps prom dress is crafted with a tulle overlay and embellished with appliques and a slit, making it the great choice for any special occasion. It also offers free customization for a truly unique look.
2. Mermaid Sequin Dress
This V-Neck Mermaid Sequins Prom Dress features a mermaid silhouette with a sequined bodice, V-neckline and a floor-length skirt for an elegant look. It is available in a range of sizes with free customization and fast delivery.
3. Tiered Split Feather Dress
This off the shoulder sweetheart prom dress features a split design and is designed specifically for any formal occasion. It is made from a comfortable material and comes at an affordable price.
4. Spaghetti Straps Satin Dress
This satin prom dress features spaghetti straps and a split front, designed specifically for any special occasion. The comfortable fabric and quality service make it a must-have for your wardrobe.
5. Spaghetti Straps Lace Short Dress
This classic spaghetti straps sleeveless lace short party dress is designed specifically for any special occasion. Made from a comfortable fabric, it provides a flattering look and is finished with quality service.
6. V Neck Floral Dress
Show off your feminine side with this elegant princess straps v neck lace prom dress from Rjerdress. The long A-line silhouette features delicate lace appliques and a backless design for a look that is sure to turn heads.
7. Chiffon Slit Beaded Dress
This A Line Sweetheart Chiffon Prom Dress is a stunning design that features an elegant sweetheart neckline, a beautiful beaded embellishment, and a dramatic side slit for a fashionable look.