Where To Buy Mother Of The Bride Dresses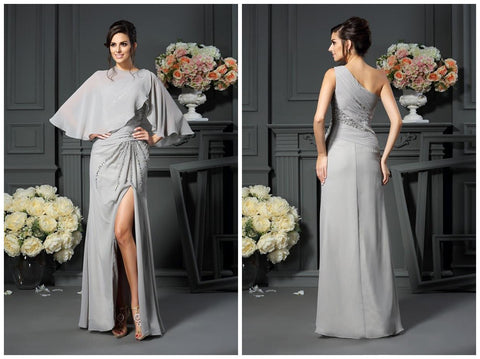 Marriage is a major event in life. As a mother, I am even happier to find happiness for my daughter. Therefore, on this festive day, mothers hope to be able to attend their daughter's wedding beautifully, so where can I find a suitable mother of the bridal dress?
If there is still a long time before your daughter's wedding, then it is strongly recommended that you choose to buy 
mother of the bridal dresses
 in an online store. If you don't mind buying mother of the bridal dresses through store sales, then it is best to buy online. Due to the large number of websites that provide these mother of the bride dresses on the Internet, the prices are also diverse. Therefore, your choice will be wider, and it will be easier to choose the right mother of the bridal dresses in many online stores. But it is precise because of the intricate information on the Internet that there are many scammers, so you should look at the parity prices of other customers when you buy online. Similarly, carefully read the relevant information and policies of the website when purchasing, such as size and color information, return policy, etc. Avoid mistakes. If you have any questions, be sure to contact the seller and communicate with the seller in time.
Many shops on the Internet now provide free customization services. If you feel that the standard size and original color are not suitable for you, you can contact the seller to determine whether to provide free customization services. If so, you can ask the seller to make them according to your requirements.
If your daughter's wedding is approaching and the budget is sufficient, you might as well look for a nearby store. Not only is it fast, but the store's fitting service can let you know which dress is more suitable for you.
No matter where you choose to buy mother of the bride dresses, please remember to avoid overly revealing styles when choosing dresses. Overly revealing styles will not only steal the bride's limelight but also leave a bad impression on guests. Mother can choose a dignified style that looks simple and generous.