6 Stylish Sequined Prom Dresses You Can't Miss
Whether it's a prom night or a cocktail party, you can't go wrong with a
bling sequin prom dress
. If you want to catch everyone's eye at the prom, then a sequin dress is something you absolutely cannot miss.
Sequin dresses have a magical power to steal all the light, which is an important reason why girls love them, different colors of sequin dresses can reflect different light as if the diamond shines. Make you feel gorgeous instantly, sequin dresses are always in the prom not to go wrong.
Wear a glittering sequin gown for the upcoming prom season and be amazed
The sequin collection will never go out of fashion. Even though 2022 has been popular for a whole year, 2023 sequin dresses are still popular, and if you want to catch everyone's eye at any event, then sequin dresses must be the best choice.
Sequins and slits are a great combination, but many girls feel shy about sequined slits because they think it might be too sexy, but, trust us, sequined slit dresses can be very good to modify the figure and make you feel confident. Sequin dresses are very popular this year and are loved by many celebrities and fashion bloggers.
2023 Popular Sequin Colors
When you are going to a prom event, you need to consider a lot of questions: what dress should you wear? What style of gown to choose? Which color gown suits you?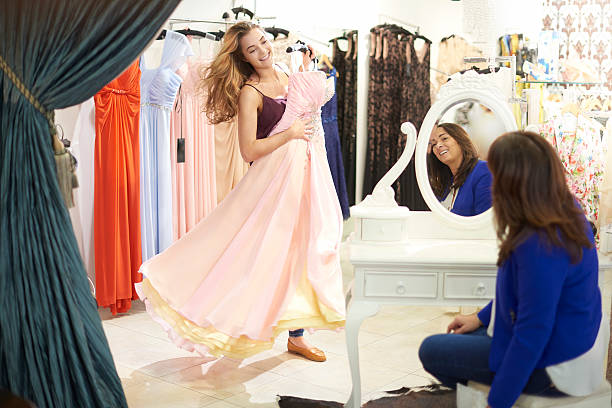 If you are struggling with the color of your sequin dress, then you can start by looking at the popular sequin colors this year.
Burgundy: Burgundy is a very temperamental color that can be great for adding luxury to your outfit, and it's perfect when this luxurious hue is combined with sparkling sequins. Burgundy and sequins are a perfect match. A burgundy sequin gown will complement your skin tone well and make you more beautiful. A burgundy sequin gown with a luxurious diamond necklace or earrings is sure to get you more compliments on your prom night.
Black
: no matter what the fabric of the dress, black is always a classic and very popular color, no matter what the occasion, a simple
black formal dress
can never go wrong, I believe that every girl's closet always has a black dress. Similarly, with the popular trend of sequined dresses, how can less black, this year, there are many girls who choose black sequins as their first choice to attend the prom, not only not easy to go wrong, sequins unique color to add color to the original dull color.
Gold: When thinking of the color of sequins, the first thing many people think of is gold. As the most classic color of sequins, gold can show the color of sequins very well. Gold and sequin dresses are a perfect match. Gold sequin dresses Highlight your peak beauty.
The Most Loved 6 Pieces Of Sequined Prom Dresses
Rjerdress has handpicked 6 hot sequin prom dresses to help you on your prom night

1. Spaghetti Straps Mermaid Split Sequin Prom Dress

Sexy spaghetti straps and the v-neckline, tight design and open design, greatly accentuate the curves of your body, so that your whole body exudes charm.
2. Sequin Split Prom Dress with Feathers

This dress combines two of this year's most popular elements, sequins, and feathers, with a strapless and bold high-cut design, easily attracting the attention of everyone at the ball.
3. One-Shoulder Long Sequin Evening Dress

If you want a more special design, then this one-shoulder sheath sequin dress will definitely become your favorite! With a unique one-shoulder neckline and classic open design, I believe this gown will make you happy.
4. Above-Knee Long Sleeve Sequin Prom Dress

This is a short, long-sleeved prom dress with a tight high neck and long sleeves designed to completely wrap the upper body and highlight the legs, a favorite of girls with long legs.
5. Mermaid V-Neck Sequined Prom Gown
This mermaid V-neck sequined prom dress is different from other sequined dresses. It uses patterned sequined fabrics with a deep V neckline, which is simple yet designed.
6.A-Line Halter Neck Sequin Prom Dress
Different from other
sheath prom dresses
, this dress adopts an A-line shape, which is more tolerant of the figure, and girls of any figure can control it.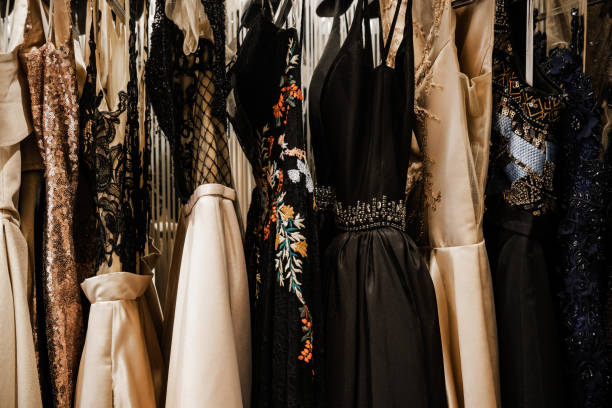 Make your evening special with these sparkling, glamorous and stylish sequined
evening dresses
. They will give you a star look and make your events eye-catching.l it.